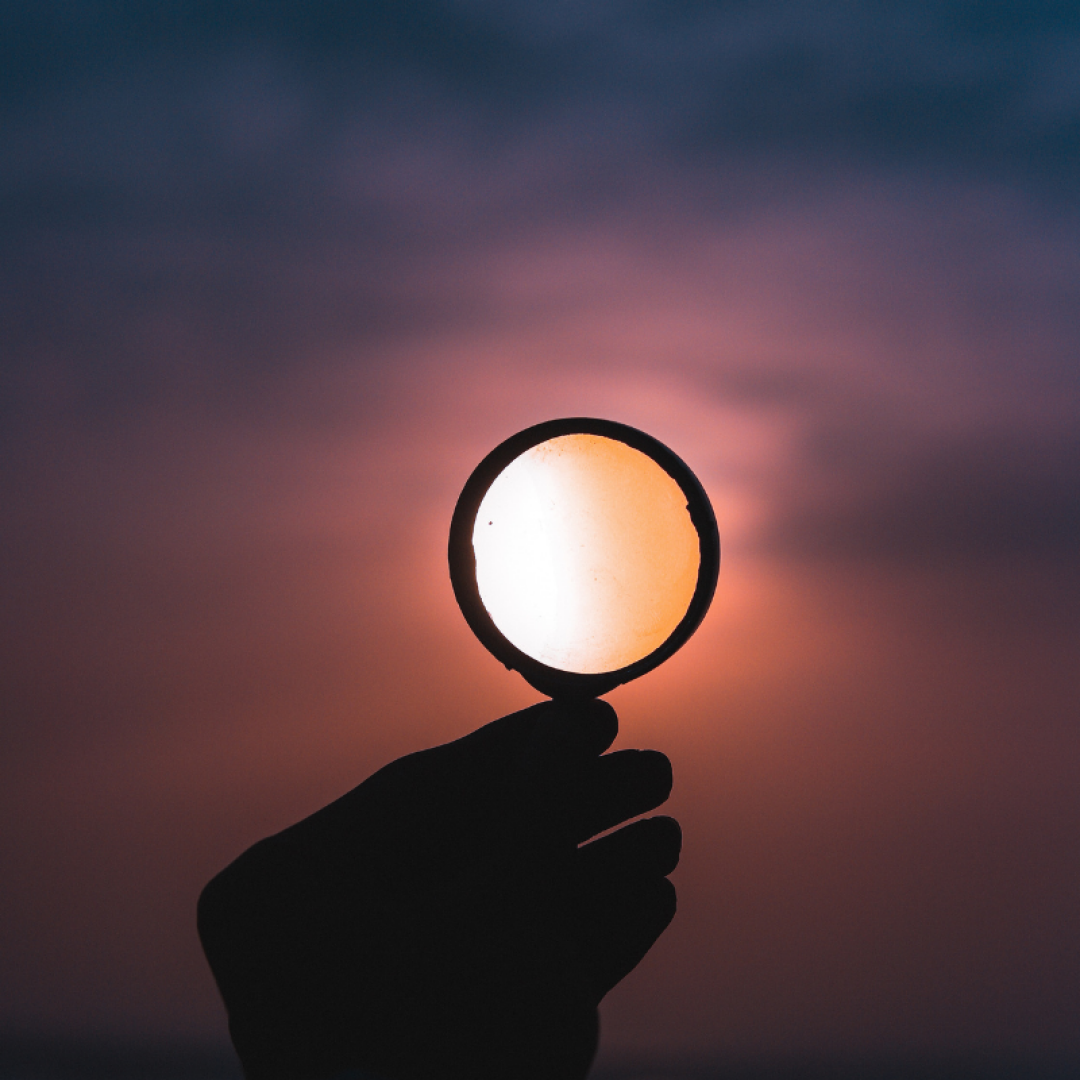 Examining Ourselves in Humility
One thing that I have been asking myself is, "Do I take the time to examine myself and do I practice examination in the right way?" If you are like me, perhaps you have let this area slip in your walk with the Lord. We get caught up with doing all the Christian duties of reading our Bibles, praying, serving others, and doing what God called us to do. However, examining oneself is a Biblical principle. We see it in 1 Corinthians 11:28 when taking communion. "Everyone ought to examine themselves before they eat of the bread and drink of the cup." It is seen again in 2 Corinthians 13:5, "Examine yourselves to see whether you are in the faith; test yourselves. Do you not realize that Christ Jesus is in you unless, of course, you fail the test?" We also see it applied in Mathew 7:3 when Jesus was talking about judging others. "Why do you look at the speck of sawdust in someone else's eye and pay no attention to the plank in your eye?" These few examples build a foundation for examining ourselves. How then do we do this in the proper way and not the wrong way? Let's look at wrong ways to examine ourselves…
Pride
The most basic way to explain pride is looking at oneself more highly than we ought. However, pride can be hidden in our hearts more than we realize; we lose sight of its dangers.
Proverbs 11:2 – "When pride comes, then comes disgrace, but with humility comes wisdom.
Proverbs 16:18 – "Pride goes before destruction, a haughty spirit before a fall."
The book, The Bait of Satan, by John Bevere, describes what pride does to the heart. He says, "Pride keeps you from dealing with the truth. It distorts your vision. You never change when you think everything is fine. Pride hardens your heart and dims the eyes of your understanding. It keeps you from the change of heart." This is a very eye- opening statement! Pride hardens your heart and clouds your vision. For this reason, it is important to note why James 4:6 should sink deep in your heart, "But He gives us more grace. That is why Scripture says: "God opposes the proud but gives grace to the humble." If we do not admit we are wrong, God's grace cannot work in and through us.
Comparing to Another
Comparing ourselves to others can be dangerous and comparison can overlap with Pride. We can think we are fine because we don't have the same struggles as someone else. We assume a false sense of spirituality. We can also think so low of ourselves that we have no hope, and we forget what Christ did for us, and don't ask for His grace to overcome.
Look at Paul's heart in 2 Corinthians 10:12-18.
We do not dare to classify or compare ourselves with some who commend themselves. When they measure themselves by themselves and compare themselves with themselves, they are not wise. We however, will not boast beyond proper limits, but will confine our boasting to the sphere of service God himself has assigned to us, a sphere that also includes you. We are not going too far in our boasting, as would be the case if we had not come to you, for we did get as far as you with gospel of Christ. Neither do we go beyond our limits by boasting of work done by others. Our hope is that as your faith continues to grow, our sphere of activity among you will greatly expand, so that we can preach the gospel in the regions beyond you. For we do not want to boast about work already done in someone else's territory. But let those who boast, boast in the Lord. For it is not those who commend themselves who are approved, but those whom the Lord commends.
To avoid the pitfall of comparison, keep your focus on Him, and what He has called you to do. Jeremiah 29:11 says, "For I know the plans I have for you, declares the Lord, plans to prosper you, and not harm you, plans to give you hope and a future."
Fear
Fear can also hinder proper self-examination because our fears are often fueled by lies. Fear has a way of holding us back because we are trying to protect our reputation, our job title, or any number of things. Earthly Fear stops us in our tracks. For example, during an altar call we may find ourselves saying, "I'm a leader; I can't go up there. People will think I'm weak and cannot lead properly." Or "I'm afraid of gossip; I can't go up there and be honest with the conviction I'm feeling. People will talk about me behind my back." Or perhaps you hear yourself saying, "If I always go up people are going to think my life is such a mess. They are going to think I'm a human wreck!" These can be things we all hear. We must understand that these common thoughts are from the devil, the father of lies. John 8:44 teaches us that Satan "was a murderer from the beginning, not holding to the truth, for there is no truth in him. When he lies, he speaks his native language, for he is a liar and the father of lies."
How then do we properly examine ourselves? The answer I believe is what the Lord has shown me in Psalms 139:23 & 24. "Search me, O God, and know my heart; test me and know my anxious thoughts. Point out anything in me that offends you, and lead me along the path of everlasting life."
This is a powerful statement by King David. The two things we see in this statement are his fear of the Lord and his heart of humility. Humility and the fear of the Lord work together to enable us to petition God with the expectancy that He will answer our cry for examination.
Proverbs 22:4 adds that "True humility and the fear of the Lord lead to riches, honor, and long life. We see this exemplified in the simplest form when we first come to Christ. We recognize we have fallen short of the glory of God and need a Savior in the one and only Jesus Christ. We gain riches with the inheritance that comes from being in God's family (1 John 3:1 & 2); we receive honor in rejoicing from angels (Luke 15:7); and we gain long life in receiving eternal life(John 3:36).
Our life with Christ begins with a foundation of humility and reverence, but somehow during time we begin to forget about humility, and Pride, Comparisons, and Fear become more amplified in our hearts. Humility breaks fear and excuses. We know we are not our own when we accept Christ because we did not simply add him to our lives, but submitted our lives to Christ. Jesus says to the crowd in Luke 9:23, "if any of you want to be my followers, you must give up your own way, take up your cross daily, and follow me."
The benefits of humility continue after our moment of salvation. Humility also leads to growth and maturity in Christ. David wanted his heart to be pure in all ways, or he would not have asked God to reveal all things that offend Him. He asked God to test him and work on his mind (anxious thoughts). Humility also allows God to reveal our hearts instead of us examining ourselves through our own eyes. When we look through our own eyes we can become boastful or prideful, and look at ourselves through a false sense of security. Notice David said to God "search my heart, O God." He wanted God to be the one looking into his heart, not himself. That is true humility. He wanted God in every area of his life and in all God had called him to be. This is clearly a man after God's own heart.
Have you found yourself losing humility recently in your walk with the Lord? If so, have a heart like David and pray out the words in Psalms 139:23 & 24. Put on a new coat. The coat of humility. Be willing to change, leaving your comfort zones behind and allowing God to move. You just may see God move in a new way in your life that will bring growth and maturity in Christ.