...Standing firm in one spirit, with one mind striving together for the faith of the Gospel; in no way alarmed by your opponents. - Philippians 1:27-28 (NAS)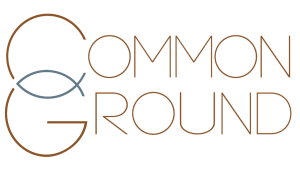 Common Ground is an interdenominational network of central Pennsylvania pastors. Pastors meet for fellowship and prayer from 9-11 AM on the first Thursday of each month at Abundant Harvest Church in Duncannon. Please use our Contact Page to RSVP for your first meeting.
---

Abundant Harvest Church
510 New Bloomfield Rd.
Duncannon, PA 17020
---
The purposes of Common Ground:
To create a safe place were pastors can enjoy fellowship, develop relationships, practice mutual accountability, and pray for and support one another.

To encourage one another to stand firm in defending truth.

To encourage individual pastors to reach out to one another for prayer and support.

To unify those who are like-minded in the faith.

To accept our differences and celebrate our common ground in Christ.

To make each other aware of the unique ministries offered by each of our churches.

To inform one another of available opportunities or services.

To serve as a constant reminder that the body of Christ is universal, extending well beyond our individual churches and denominations.
What Common Ground is not:
Common Ground is not intended to serve as a spiritual covering or an ordaining or governing body.

It is not our purpose, outside of our Core Beliefs, to dictate to individual churches the doctrines they should believe or practice.

Our purpose is not uniformity, but rather, unity.

We are not a replacement for local church councils or denominational gatherings.

We are not an organization that needs a treasurer or board members.